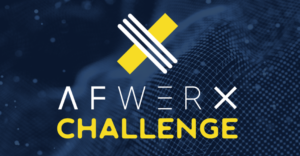 See WiBotic compete with other technology teams at the AFWERX Challenge Feb. 9 to help the Department of Defense become less reliant on fossil fuels, improve Air Force capabilities, and allow for more effective warfighting and humanitarian missions.
AFWERX is finalizing its agenda, speakers, and panelists. If you have anyone in your network that would be a great speaker or panelist, please connect them with Evelyn Sabino. AFWERX's goal is to connect innovators with as many government leaders as possible to help them make connections, learn how to work with the government, evaluate their technology, etc.
AFWERX brings together some of the top minds in industry, academia and the military to develop innovative, viable solutions to further strengthen the U.S. Air Force. 
See our presentation and apply to speak on Feb. 9.