"WiBotic wireless charging technology is a key component in the AERO integrated aerial enterprise and the WiBotic PowerPad performs beyond our expectations."

— Joel Ratner, AERO Corporation
Make your drones truly autonomous
WiBotic's autonomous battery charging hardware and fleet energy management software provide true UAV autonomy in applications where "readiness-to-fly" and/or extended range are critical.
Purchase the PowerPad Pro for a turn-key solution or integrate WiBotic's wireless charging technology into your own landing pad or drone hangar. Either way, WiBotic solutions are perfect for repetitive-flight applications such as construction site monitoring, agriculture, methane leak detection, and surveillance. Or, string together a series of charging stations to extend UAV range for applications such as power line and pipeline inspection or long distance delivery.
Whatever the application, WiBotic technology provides the power needed to maximize UAV productivity.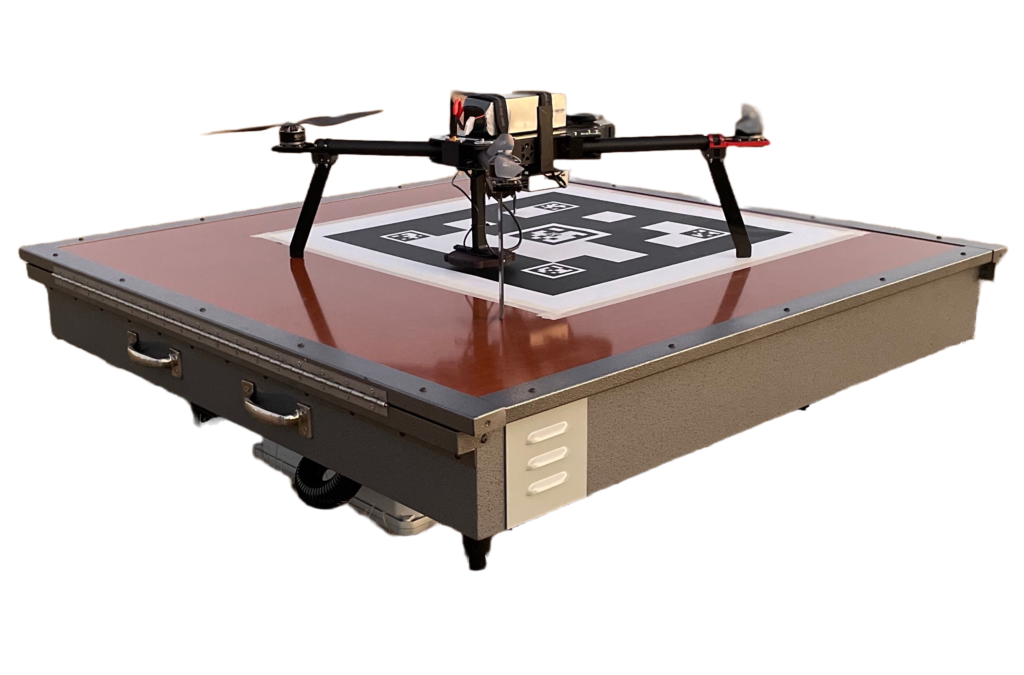 Learn how your robots and UAVs can charge ahead!
Case Studies
We champion customers developing drone hangar solutions with WiBotic technology. They are the heroes. We keep them charging ahead.
Choose another Application