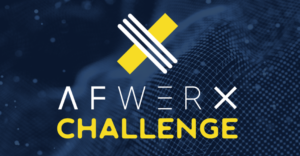 WiBotic was selected by the United States Air Force as one of 179 participating teams to compete in the AFWERX Challenge. The challenge is centered around six different categories, all designed to uncover opportunities to help the Department of Defense (DoD) become less reliant on fossil fuels, improve Air Force capabilities, and/or allow for more effective warfighting and humanitarian missions.
WiBotic is competing in the Energy Transmission and Distribution Challenge, which strives to identify ways to transport and distribute energy to where it is needed, and improve how the DoD consumes energy. Currently the DoD is the U.S. Government's largest fossil fuel consumer and the single largest energy consumer globally. Its reliance on fossil fuels is both a paramount combat enabler, and a potentially crippling vulnerability.
Why WiBotic?
WiBotic's wireless charging solutions greatly enhance the working efficiency of drones, robots and AUVs. As these vehicles become increasingly dependent on battery technology, and shift away from fossil fuels, the demand for autonomous wireless charging has intensified.
WiBotic's specific benefits, applicable to both AFWERX and wider industry, include:
Plug and Play interoperability between departments, agencies and allies. WiBotic's onboard chargers are fully programmable and transmitter stations are universal, so diverse fleets can share a common charging infrastructure regardless of battery chemistry, voltage or charge current.    
Decreased risk of system failure in harsh environments. With contact-based charging, physical electrical contacts must perfectly align, and be impervious to water, dirt, corrosion, and physical damage while being used repeatedly in difficult environmental conditions. Such contacts simply don't exist today.
WiBotic fleet energy management software allows remote visibility into an entire network of transmitters and onboard chargers, optimizing device uptime across the entire organization or battlefield.
WiBotic technology lets autonomous devices charge themselves reliably, so robots can focus on their mission.
AFWERX brings together some of the top minds in industry, academia and the military to develop innovative, viable solutions to further strengthen the U.S. Air Force. We're excited to compete in the program!