Programmable Wireless Charging and Power Optimization Give a Lift to Your Drones
Autonomous drones are changing the way modern industries collect and process information. Despite massive adoption of drones for industrial and commercial applications, their full potential isn't realized if they must be manually retrieved for battery exchange or charging after every mission. WiBotic wireless charging systems, which include power optimization software, solve these problems for OEMs, service providers and operators – allowing true autonomy for applications where drone "readiness-to-fly" is critical.
Autonomous Power Optimization
Maximize Drone Operations
Base stations can be placed throughout any work site allowing fleets of drones to land and charge quickly for maximum drone uptime.
Enhance Durability
Wireless charging systems can be fully embedded into drone garages or hangars and are impervious to dirty, wet and/or corrosive environments.
Monitor and Control Remotely
Our technology enables fleet-wide power optimization, eliminating the need for constant human monitoring and management of battery charging.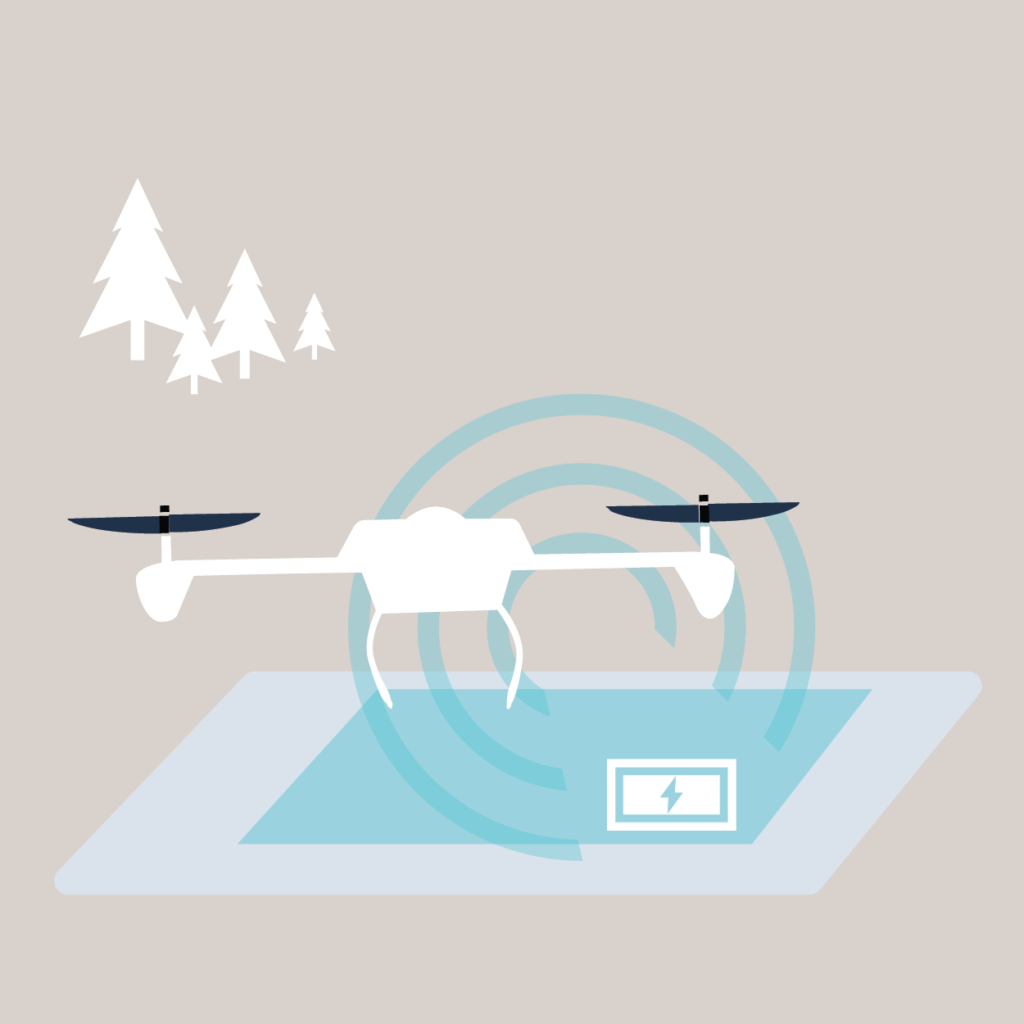 ---
Learn More
Our aerial solutions serve a variety of industries including: Energy/Utility, Mining, Construction, Defense and more. Contact us for details.