WiBotic has plug-and-play wireless power solutions suitable for any robotic application. Our system consists of a transmitter and a receiver. When a robot approaches or when a drone lands near the transmitter, WiBotic wireless power solutions automatically detect its presence and wirelessly charges the battery – just as fast as a standard plug-in charger.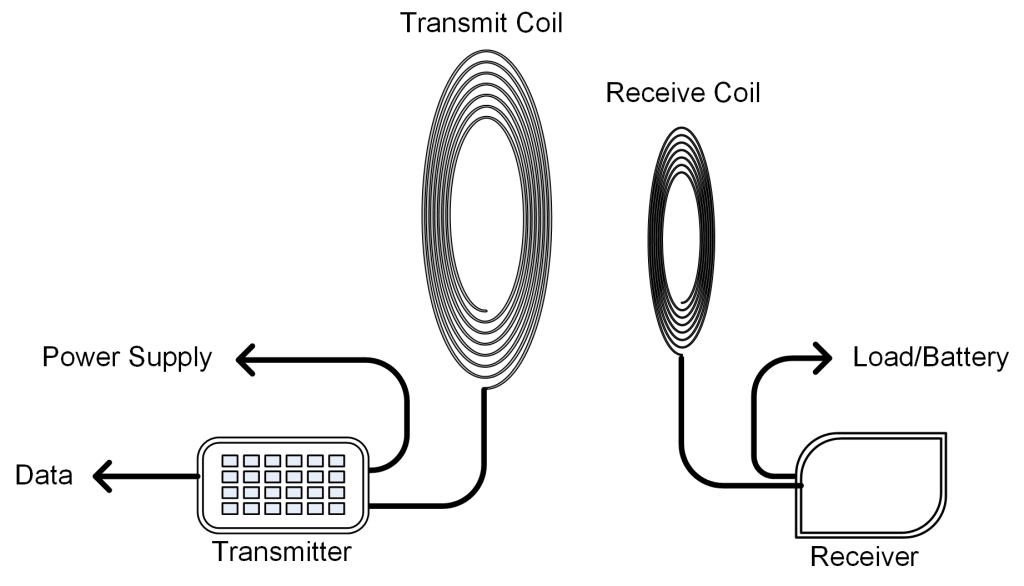 Our patent-pending, adaptive wireless power solutions achieve longer range and greater flexibility than traditional charging systems without degrading charging time. WiBotic wireless power solutions enable autonomous recharging for single robots or for large groups of robots operating in a cooperative system.
Range
The range is dependent on the size of the coils. The diameter of the receive coil determines the horizontal range, while the diameter of the transmit coil dictates the vertical range. Within this range, the coils can be placed at nearly any position and high efficiency can be maintained. Below are general guidelines for the range of WiBotic wireless power solutions.
WiBotic adaptive tuning enables longer range
Range is proportional to the size of the coil
Anywhere within one coil diameter achieves high, constant efficiency
Beyond one coil diameter, efficiency drops off by ~1/x³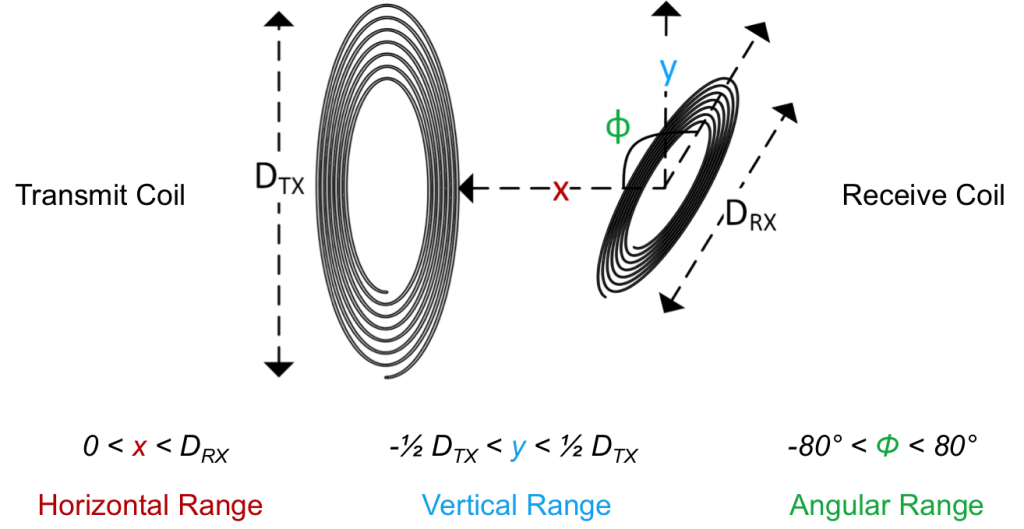 Efficiency
Inductive charging systems observe high efficiency only at a single point, closest to the transmitter. Resonant charging systems offer greater range than inductive systems, but typically still have a single point in which highest efficiency occurs. The adaptive WiBotic wireless power solutions achieve greater range and higher efficiency, offering maximum flexibility while charging.